The Addiction Kills Tour feat.
Jelly Roll w/ YB and Stormie Leigh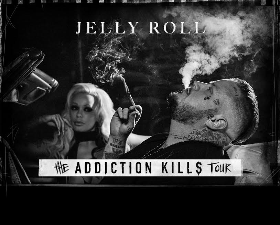 $12.00
Jelly Roll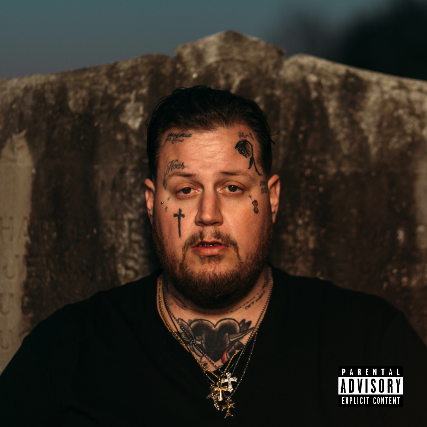 With his wealth of tattoos, Jelly Roll is an illustrated man. But the ink tells the story of who the onetime gangster was — not who he is now. Today, he is a reformed man, an underdog, a dedicated father to a little girl, an inspiration to those who grew up hustling like him and, most of all, a groundbreaking artist.

"My tattoos are not a reflection of who I am at all," says Jelly Roll. "But they're a very good description of who I was. I never thought I'd be what I am now."

With the release of the "Whiskey Weed and Waffle House" mixtape in 2013, Jelly Roll was at the fore of the Urban Country scene, distinguished by his edgy, lived-in lyrics (he first went to juvenile detention when he was only 14; prison soon followed) and a sound he calls "Outlaw Hip Hop." But Jelly Roll is more than a Southern Hip Hop artist; he is a unique hybrid of genres. His first official release on iTunes, The "Whiskey Sessions" EP was significantly more Rock N Roll leaning than his debut mixtape but still contained elements of the Hip Hop genre that Jelly Roll grew up listening to. To be sure, his sound is unique and Jelly Roll is a gifted singer as well as rapper. To hear Jelly Roll perform songs like the R&B-flavored "Sunday Morning," the Hip Hop influenced "When I Get Rich" and the Rock infused "Bad News Travels Fast" is proof of his ability to fuse and transcend genres. Regardless of the sound, one thing always remains present throughout Jelly Roll's music and that is his unapologetic honesty.

"My lyrics are very true to who I am. I'm very real, very honest, very straightforward and I'm in an industry where a number of artists are not," says Jelly Roll, who was born and raised in gritty Antioch, Tennessee, just south of Music City. "I don't hide anything."

Including his incarcerations for robbery and drugs. Surviving prison ultimately motivated Jelly Roll, an all-too-rare case of the system actually working. Upon his release, the naturally gifted artist started laying down rhymes in the studio. His finished mixtapes became hot commodities and he developed a core cult fan base.

"My fan base was built on a personal connection," he says. "I built that one brick at a time, hand to hand."

Now, he's eager to expand his following with a fresh direction and a new EP. The still untitled body of work leads with "California," A Rock-Rap Fusion with Southern Influence that speaks to the overall sound of the project, which mixes rock and roll with rap, and country music with hip-hop. Like Jelly Roll, it's a combination of all the things that define a man: loving and leaving, winning and losing, and sinning and forgiving.

"Since I left prison, I don't have the kinds of problems I used to have. I've changed and so my music is changing with me. But the good news is my audience is growing with me too. I'm excited for everyone to hear my new music," he says.
YB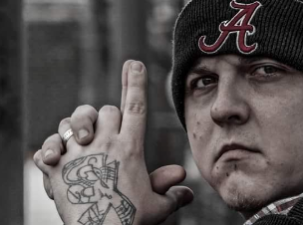 Born April 26th 1990, Raised in Birmingham, Alabama. I was raised by a single mother (Lisa Osborne) along side 2 sisters. I am only boy to carry on my Families last name from mother's and father's side. I'm the middle child of 2 sister Samantha Ellis which is oldest by 6 years and Kayla Mcdowell Which is youngest also by 6 years. We moved throughout different cities in Alabama due to my mother's financial situations. Attended more than a dozen different schools. Lived Back and fourth between Birmingham, Decatur, Bessemer, and Huntsville, Alabama. At age 14 Started doing in my eyes "little put ons" for my boys in the neighborhood I lived in at that time. As I moved on from homes to apartments down to trailor parks I steadily worked on my music. I owned my own studio with terrible quality. I funded myself for CD printings and Photoshoots and also booked my own events. The more my name buzzed I became more intune and serious with my craft. By the age of 17 I released first mixtape called "Gangsta's Prayers". I improved to perfect my craft and reach my audiences in person and travele d lived back in same childhood areas. Decatur 08-10 and released few mixtapes there. Made my way back to Bessemer/Birmingham and put out the record I thought would be the title that followed me the rest of my life "Mr.Alabama". Here we are today YB aka Mr.Alabama.
Stormie Leigh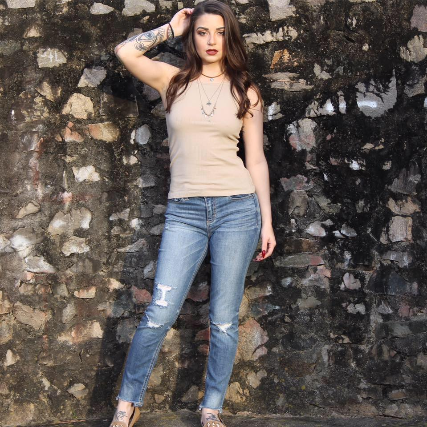 Stormie Leigh Smith, better known as Stormie Leigh, is an Independent Soulful Rap Artist from Alabama. Stormie has opened for such artists as Lil Wyte, Jelly Roll, HayStak, Caskey, UpChurch The Redneck, Redneck Souljers, Montana of 300, Seed of Six, and Twisted Insane.