Mike and the Moonpies w/ Sylvia Rose Novak
February 17, 2017
9:00 pm
CST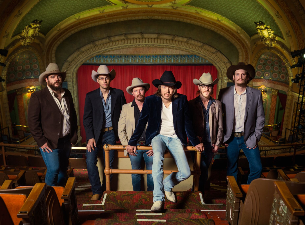 $10.00
Mike and the Moonpies
Mike and the Moonpies are the modern face of the outlaw country music movement. From their
home in Austin, Texas, they carry the torch of their predecessors, while maintaining the
originality and independence that the genre is infamous for. The Moonpies, led by Texas born
songwriter Mike Harmeier, manage themselves and produce their own albums. While steeped in
tradition, the Moonpies rejuvenate honky tonk and traditional country music and appeal to a
wildly eclectic audience. They are equally at home in dance halls and theaters, and can share a
bill with an indie rock band or a country legend.
The Moonpies live on the road and have the scars to prove it. Currently touring the U.S. in
support of their third studio album, "Mockingbird," they continue to live up to their reputation as
one of the hardest working and veracious bands in independent country music.

"Mockingbird" is the 3rd studio album for Mike and the Moonpies. Produced by frontman Mike
Harmeier and longtime friend and musician Michael Kingcaid (What Made Milwaukee Famous),
the album features 10 brand new original songs all written by Harmeier and performed by the
Moonpies. Several guest performers that appeared on 2012's "The Hard Way" returned for this
one, including Warren Hood (Lyle Lovett), Jenn Miori Hodges (Carper Family), and Pete Weiss
(Leo Rondeau). Recorded at the legendary Cedar Creek Studio in Austin by John Silva (the
Trishas) and mixed at Good Danny's in Austin by Max Lorenzen, "Mockingbird" is the band's
best sounding album to date. This collection of songs find Harmeier in a very nostalgic state of
mind both lyrically and musically. On the title track, reminiscent of Steve Earle's "Guitar Town,"
Harmeier sings about the influence of his father and grandfather on him today. The debut single
"Smoke Em If You Got Em" kicks off with an Allman Brothers style guitar riff and speaks about
the evolution of Harmeier and his band in the music industry. Lookout for several surprises on
this album which is far and away the band's most eclectic to date. "Mockingbird" is sure to make
a huge impact on the Texas Country scene and place the Moonpies in a position to break into
the Americana genre, where a large majority of traditional country and roots music currently
reside.
Sylvia Rose Novak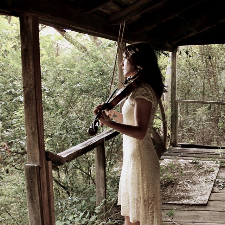 Sylvia Rose Novak is a multi-instrumentalist hailing from south-central Alabama. While Novak primarily fronts her band on the fiddle, she's the bassist for Birmingham rock outfit Five Shot Jack. She is also their primary songwriter. On the heels of her first two records, Novak has toured the souther united states extensively, and is looking forward to expanding her reach as her third full-length album comes to life.
Drawing inspiration from writers such as Cormac McCarthy, Donald Ray Pollock, and Flannery O'Connor; Sylvia Rose Novak has crafted a unique style of songwriting that might, itself, be called Southern Gothic. Novak's sharp and resonant vocals couple with her unconventionally structured songs to create a listening experience that is akin to becoming immersed in a short story.
Having opened for acts such as American Aquarium, Chris Knight, If Birds Could Fly, The Ghost of Paul Revere, Heath Green and the Makeshifters, and Belle Adair; Novak's musical career has seen forward momentum since the release of her first album in 2014.