Periphery w/ The Contortionist, Norma Jean, and Infinity Shred
April 14, 2017
7:00 pm
CDT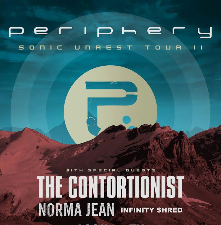 $22.00
Periphery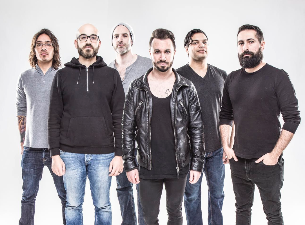 Periphery represents the vanguard of addictive, chaotic, challenging and cathartically inviting heavy music for the modern era. The triple-guitar attack and rhythmic dexterity of Periphery has won them devoted adherents across underground subcultures, regardless of whether those fans were weaned on the passion-fueled sounds of the Vans Warped Tour or the progressive rock of Rush.

A clear contender for "Breakthrough Band" at Metal Hammer's 2013 Golden Gods Awards and frequent tourmates of Meshuggah, Dream Theater, The Dillinger Escape Plan, Animals As Leaders and other ultra-shred-happy friends and contemporaries from across the spectrum of loud rock, Periphery have earned their reputation onstage and off through a combination of undeniable chops and upbeat charisma.

The Clear EP represents the sum total of Periphery's unrivaled achievement and the promise of what's to come courtesy of seven tracks most bands would be extremely grateful to see comprise a full LP. Periphery II: This Time Its Personal made Guitar World's 2012 "Best Of" list. Clear is undoubtedly destined to turn heads, as well.

Born in an era where cookie-cutter musical constructs and fame-driven scene pretenders dominated the album and touring landscape, Periphery immediately rose to the fore with their dedication to unique artistry, musicianship and melody. The band steadfastly refuses to submit to the humorlessness that often plagues metal, particularly metal bands whose players possess such massive skill. They've put serious focus on their music, enabling them to share a laugh in presentation.

"Icarus Lives!," "Make Total Destroy," "Scarlet" and like-minded Periphery jams have racked up millions of YouTube views and digital downloads, inspired massive amounts of air-guitar and air-drumming in clubs and theatres around the world and driven attention to the band's instant genre-classic pair of full-length albums. Periphery and Periphery II: This Time It's Personal galvanized a new generation of heavy music fans, many of whom have been as likely to scramble for guitar tabs to decode the inscrutable polyrhythms as they are to bruise themselves in the moshpit.

Initially the brainchild of producer, solo artist and Guitar World cover star Misha Mansoor, the Washington D.C. based musical collective has since grown into a wild beast that belonging to their fiercely dedicated group of fans as much as to the band. Mansoor is joined by fellow axe wizards Jake Bowen and Mark Holcomb; viciously proficient bass slinger and productionminded maestro Adam "Nolly" Getgood; monstrous SickDrummer.com staple Matt Halpern; and Spencer Sotelo, who singularly manages to make heads or tails of Periphery's mindboggling music, inviting newcomers into the band's world via counter-intuitively catchy vocals.

The broader populace is joining the party, too. Periphery debuted at #2 on Billboard's "Heatseekers" chart, with the follow-up album breaking into Billboard's Top 50 just two years later. Periphery II: This Time It's Personal introduced Holcomb and Getgood to the world at large and boasted guest appearances from Dream Theater co-founder John Petrucci, English guitar virtuoso and YouTube star Guthrie Govan (The Aristocrats, ex-Asia) and labelmate Wes Hauch (The Faceless).

Like "The Big 4" of Thrash, the Floridian death metal merchants,early Metalcore pioneers, mathcore inventors and deathcore standard bearers, Periphery's influence is so pervasive that they are often identified as the singularly most important band in the "djent" subgenre. The group has taken this distinction in humorous stride (see "Djent Reznor"; "League of Extraordinary Djentlemen"; etc.), but to saddle them with one particular genre description would be a great disservice to all Periphery has to offer. Boundary pushing experimentalism, nuanced mathematical cacophony and complex grooves that are alternately engaging and innovative are just the tip of the iceberg for the six-piece monstrosity, who are truly only now getting started.
The Contortionist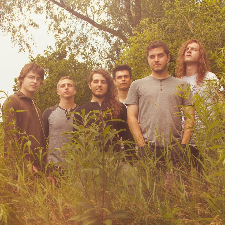 Some bands follow established mores. Others may embrace disparate elements, but ultimately fail to break the confines of a particular subgenre context. And then there are bands that strip mine their initial reference points and methodically, organically and bravely create a multiverse of their own, a space where they are the only players.

The Contortionist is such a collective, achieving a coveted level of self-realization, creative execution and sophistication with their adventuresome, cosmos evoking progressive rock.

Sure, there are plenty of credible reasons The Contortionist is often associated with top-tier, critically embraced progressive death metal and mathcore groups like Between The Buried And Me, Animals As Leaders and their upcoming touring partners, Periphery.

It doesn't take a metal detector to discover the elements owing, to some degree, to iconic prog-metal masters like Rush, Cynic, Meshuggah and Dream Theater, either. But on the steady climb from Exoplanet (2010) to Intrinsic (2012) that has crystalized with Language (2014), The Contortionist lay claim to a genre within a genre all their own.

The album serves as the recorded introduction of ex-Last Chance To Reason vocalist Michael Lessard to The Contortionist fold, 'though he's taken the stage live with his new bandmates for well over a year already. Lessard lends his voice to the signature songcraft developed by the original core of the band, guitarist Cameron Maynard and the brotherly duo of Robby and Joey Baca, on guitar and drums, respectively. They're joined by new additions Jordan Eberhardt (bass) and Eric Guenther (keyboards).

"I can say that Mike is the most talented vocalist we've had in the band," Robby declares unequivocally. "We've progressed, which has been a real, organic process. It will be cool for people to hear the kind of songwriting and music we are creating with The Contortionist enhanced by a vocalist who is totally up to par."

Lessard enjoyed the challenge inherent in coming into an established band and discovering their work habits while integrating his own unique style at the same time.

"I came from a progressive metal band. We share odd time signatures and a lot of harmonic modulation. But other than that it's two different animals. We all have the same goals: put out the best music we can make, play lots of shows, have a good time, and challenge ourselves. Our goals were the same, so everything has meshed perfectly."

The Contortionist has attracted a legion of dedicated diehards who obsessively study each tone, each time signature, each transition, each note. The band's fans also include listeners who have no interest in playing or theory at all, but rather, are exhilarated to put on headphones and embark on the journey of the albums.

The Contortionist has taken their patented blend of trippy atmosphere, dense conceptual storytelling and jaw-dropping technical proficiency on the road, joining forces with Deftones, Protest The Hero, Hatebreed, All Shall Perish, The Faceless and more.

"I feel like we successfully combined quality musicianship and interesting music with good songwriting and memorable vocal hooks," Robby says. "The record is pretty catchy overall."

A different producer was drafted each time The Contortionist has made an album. Language was created together at North Carolina's The Basement Recording with producer Jamie King (Between The Buried And Me, The Human Abstract, He Is Legend).

As tastemaker blog MetalSucks noted in a post with the headline, "Drop What You're Doing and Listen to the New Contortionist Single Right Now!," Language embraces the spacey adventurous flourishes of Intrinsic, with concise and streamlined certainty.

The album's first single, "Language I," was also the first song the group crafted for the album. The product of much time and deliberation, every moment transitions seamlessly to the next. "Primordial Sound" boasts an emphasis on chord progressions with key signature modulations, and yet it has an accessiblerock n' roll vibe and swing.

"Thrive" is a wicked blend of the atmospheric heft of Deftones and The Contortionist's own well established progressive attack.

Ever the thoughtful organizers and creators, The Contortionist mapped out the record from a philosophical standpoint with a compelling theme. The core conceptual vision of Language revolves around balance. Balance between classic songwriting and exhibitionist musicianship; intuitive expression and something more calculated.

"Playing with that idea, throughout all the songs, there is also a story woven in that plays on a few different ideas," Lessard explains. "Even beyond the actual lyrics and what they are literally saying, some of the vocal sounds themselves play a part."

It's a crude summary of an ambitious project - one that has dense layers of sophistication listeners can delve into on their own, while others may be just as happy to nod their head along to the expansive rhythms and accessible song motifs.

The men of The Contortionist remain in awe of prog-titans like Yes, King Crimson and Rush. At the same time, the music they are creating will not only build bridges between different genres and different scenes; it can even send younger fans to dig through their parents' LP collections look for albums by old legends. Language is more than capable of launching The Contortionist to the top of the progressive realm and into the creative stratosphere.
Norma Jean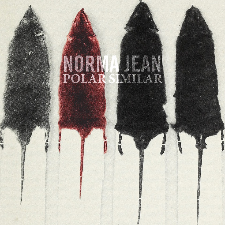 We are The Almighty Norma Jean. We love what we do. Follow us on Twitter: @NormaJeanBand @CoryBrandan
Infinity Shred