June 29, 2019
9:30 pm
CDT
Kendall Street Company
$10.00 - $15.00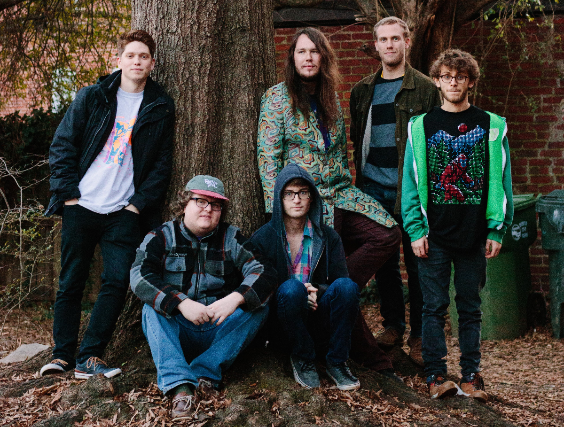 Kendall Street Company

From late night jam sessions at the University of Virginia to the main stages of venues throughout the East Coast, the Company has broken out of the college bubble and into a world that loves to groove to a great live show. The band was founded in the early months of 2013 by guitarist/vocalist Louis Smith and saxophonist Andrew Drehoff. The duo had been playing together for some time in the greater Virginia Beach area, joined by a rotation of talented musicians who performed behind Louis as the Louis Smith Band. After moving to Charlottesville in late 2012 to attend the University of Virginia, the pair began putting together a group of student musicians, adding Brian Roy on bass/vocals and Ryan Wood on drums/percussion in early 2013. Since then, the band has added Andrew King on keyboards, Ben Laderberg on the electric guitar, and Jake Vanaman on saxophone.

Kendall Street Company performs regularly along the East Coast, maintaining a central presence around the state of Virginia. While the Company's music is influenced by a variety of musicians and styles, the group has been described as "psychedelic," "alternative," "jammy," "rock," "indie," and "ska". Their recent performance at the 2017 Lockn Music Festival was praised by Relix magazine as having "[raised] the crowd's energy with frontman Louis Smith and guitarist Ben Laderberg's acoustic/electric interplay and lively, technical breakdowns". It is not uncommon for guest performers to join the group on stage for extended jams.

RELEASE HISTORY:
RemoteVision - Double LP [Out September 2018]
Space for Days - LP [2017]
Earth Turns - LP [2016]
Kendall Street Company - EP [2014]

MEMBERS

Louis Smith - Lead Vocals/Guitar
The frontman of Kendall Street Company. Louis was raised in the beautiful city of Virginia Beach, Virginia, before moving to Charlottesville in 2012 to pursue a degree in music performance. He, along with Andrew Drehoff, founded Kendall Street Company the following year.

Brian Roy - Backup Vocals/Basses
A Charlottesville-based musician who was born and raised inside the D.C. beltway. He came to Charlottesville to study music and history at the University of Virginia. Brian plays upright, electric, and acoustic basses along with producing some of the band's live and recorded music.

Ryan Wood - Drums/Percussion
A drummer from the Washington, D.C. metropolitan area. He moved to Charlottesville in 2011 to pursue a degree in Environmental Engineering, joining Kendall Street Company two years later.

Ben Laderberg - Electric Guitar
Raised in the 757, Ben Laderberg lays down electric guitar with the Company. Following extensive jam sessions and recording on Earth Turns, he continues to influence the tunes with his savory noodles, ferocious tone, and good vibes.

Jake Vanaman - Saxophone
"Young Gun" Jake Vanaman hails from Northern Virginia and joined Kendall Street Company as their saxophonist in the summer of 2016. He plays multiple instruments, including flute, oboe, EWI, and the saxophone family, and incorporates guitar pedals and effects in his live performances.

Andrew King - Keyboards
Andrew King is a multi-instrumentalist from Birmingham, Alabama who joined the Company in 2017 after their release of Space for Days. Be on the lookout for his righteous live jams!

Willy & The G Strings

Will Graham - Lead Guitar/Vocal
Will Barranco - Lead Guitar
Scott Britton - Bass Guitar
Scott Sturdivant - Drums/Vocals

We are all students at Auburn, and we've had this band for about two years now, mostly playing the bars in downtown Auburn, but occasionally traveling to Montgomery, Troy, and Tuscaloosa. The style of music we play is mostly classic rock, southern rock, and jam-band music. Anything from Eric Clapton, to Lynard Skynard, to the Grateful Dead. We also usually play a few of our own songs we have written.