Jam in the Ham 2019
August 10, 2019
6:00 pm
CDT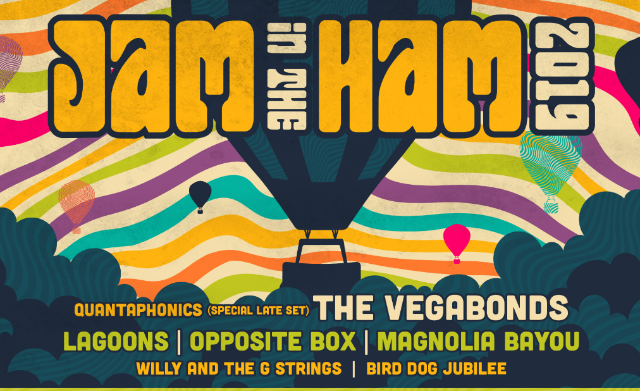 $15.00
The Vegabonds
The Alabama-born, Tennessee-bred Southern rock band, The Vegabonds kick off 2019 with the release of their fifth album (and first for Blue Élan Records) entitled "V." The band will support "V" with a full year of non-stop touring throughout North America and Europe.
Produced by Tom Tapley (Blackberry Smoke, Sugarland, Mastodon) "V" audibly illustrates the band's unconventional yet contagious brand of Southern rock and highlights the best of The Vegabonds' unique musicianship, vocals, lyrics and sound.
V crosses boundaries of multiple music genres. These vibrant songs travel from sad to soulful; gritty to glorious. It's a timeless American album in the sense it deals with eerie matters working people endure and captures their salvation in a song. Songs like "Partyin' with Strangers", the new single "I Ain't Having It" and "When The Smoke Clears Up" proves the group's ability to move people with a story, beat and melody.
Vocalist Daniel Allen recently revealed, "I hope fans hear stories in the album. We are in a very unique time in history, and this album touches on the struggle of every day folks doing their best to navigate love, work, beliefs and the ever-changing politics that flood our lives daily."
The Vegabonds got their start in Alabama in 2009 by playing the college circuit across the Southeastern United States. Their popularity quickly burgeoned to the point where they found their fans singing along word-for-word to their first hits like "Georgia Fire" and "Shaky Hands." From Ole Miss to South Carolina, students were buzzing about The Vegabonds' authentic sound and their seemingly effortless ability to bring the house down. Through pure word of mouth, the group's fan base rapidly grew, and the guys learned they had something distinctive with their eclectic mix of Southern Rock, Country, and earnest songwriting. Their DIY ethic delivered three full-length albums and an EP before partnering with Blue Élan Records for their current release.
With a sound reminiscent of Tom Petty & The Heartbreakers mixed with the grit and twang of the Allman Brothers Band, The Vegabonds deliver a sensational performance, with powerhouse guitar riffs and impactful songwriting, night after night. Their hard work and unbridled talents have not gone unnoticed; the group has opened for such notable acts as Lynyrd Skynyrd and the late Gregg Allman and delivered rousing performances at festivals like Peach Festival, Sweetwater 420, Magnolia Fest, Sunfest and Taste of Randolph. In addition to countless dates throughout the Southeast, the band has toured Europe three times, played multiple dates in Canada and have visited every corner of the US.
A group of five musicians with myriad influences between them, The Vegabonds are fronted by lead vocalist and songwriter Daniel Allen, with Richard Forehand (lead guitar/vocals), Paul Bruens (bass), Beau Cooper (keys/vocals), and Bryan Harris (drums) rounding out the quintet.
Quantaphonics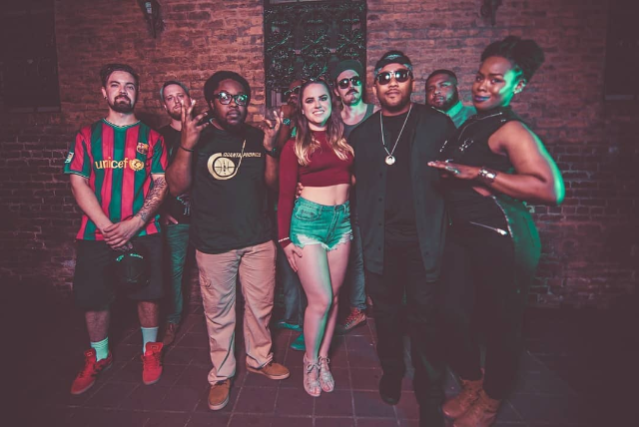 Leon Jorden - Vocals
Tara Sayre - Vocals, Flute
Jenn Brown - Vocals
Curtis Jordan - Keys, Synth
Chris Honeycutt - Guitar
Jake Peters - Bass
Kevin Stark - Drums
Brian Brownlee - Trumpet
Daniel Newton - Saxaphone
LaGoons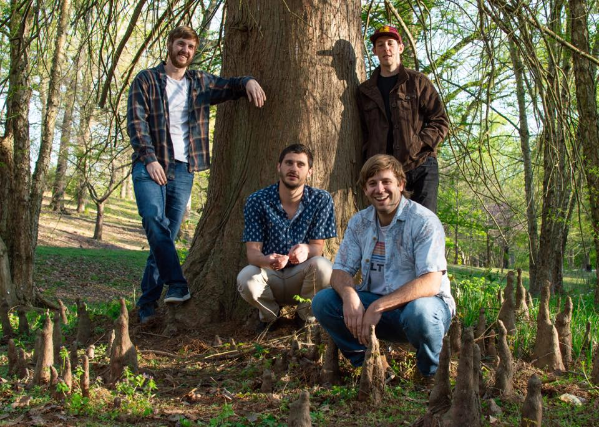 Deriving influence from Blues, Funk, Jazz, and the Unknown, LaGoons breathe a unique breeze of air into the world of jam music. Step into a show and listeners will immediately hear a distinctively goony sound. As lifelong fans and students of music, LaGoons are committed to the live concert experience. With each show their goal is to reach the highest level of energy possible, performing rehearsed compositions that leave plenty of room for improvisation and the listener wanting more.

In 2016, LaGoons nestled into their new home of Atlanta, Georgia. After establishing their new roots, the band has since released their debut album "Between the Middle" and shared the stage with acts like Spafford, Ghost Light, Consider the Source, Southern Avenue, The Fritz, and others. The band is working hard to spread their sound throughout the Southeast with no plans of slowing down.

LaGoons are - Tommy Faust (Guitar, Vox) Clarke Chadwell (Bass, Vox) Dallas Dawson (Drums, Percussion), Scott Box (Alto Saxophone)
Opposite Box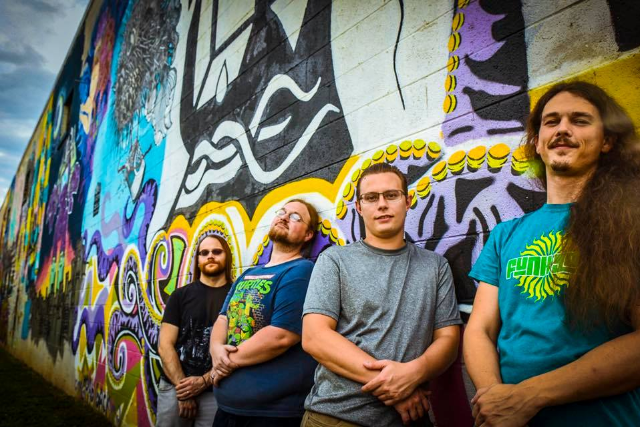 Opposite Box is a genre-bending experimental rock band from Chattanooga, TN known for high energy live shows and a seamless blend of psychedelic jazz, progressive rock and dirty funk – dubbed "Belligerent Jungle Funk" – that is often compared to acts like Frank Zappa, Mr. Bungle and Parliament Funkadelic.
Magnolia Bayou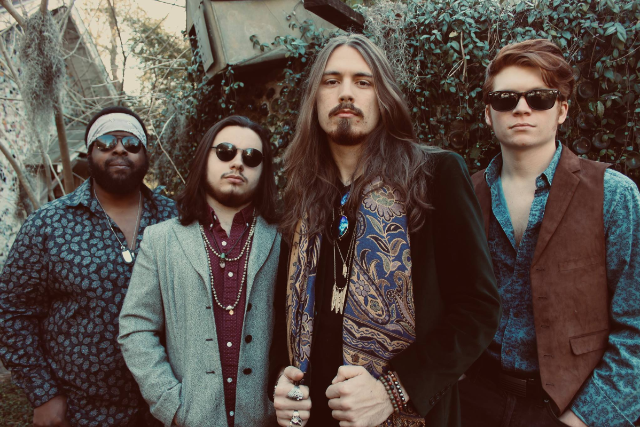 "That Mississippi Sound, that Delta sound is in them old records. You can hear it all the way through." – Muddy Waters

Magnolia Bayou was born on the bayou's of south Mississippi. Initially formed as a garage band between friends, they got their start on the local bar circuit after they auditioned for a gig at an open jam at Murky Waters Blues Club in Downtown Ocean Springs, MS. After playing three explosive songs back to back, they were immediately booked for a gig of their own at the Murky Waters in Gulfport, MS where they played to a packed house. Since then, they've spent the last three years paying their dues up and down the Mississippi Blues Trail and surrounding states.
In three shorts years, Magnolia Bayou has been nominated in five separate categories for the MS Music Awards, including a write up in Hattiesburg, MS based DIME magazine, given radio play in the Netherlands and were interviewed by Ireland Based Bourbon FM for a documentary about Music in the Southeastern US. Since April of 2017, professionally recorded their debut album, which released in May of 2018 on all music streaming platforms online. The album includes nuances of southern, psychedelic, funk and blues based Rock n Roll. Listeners describe their look and sound as a throwback to the late 60's and early 70's when Rock N Roll was "epic".
Willy & The G Strings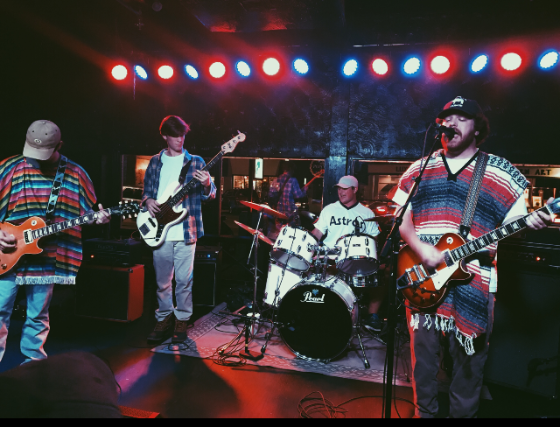 Will Graham - Lead Guitar/Vocal
Will Barranco - Lead Guitar
Scott Britton - Bass Guitar
Scott Sturdivant - Drums/Vocals
We are all students at Auburn, and we've had this band for about two years now, mostly playing the bars in downtown Auburn, but occasionally traveling to Montgomery, Troy, and Tuscaloosa. The style of music we play is mostly classic rock, southern rock, and jam-band music. Anything from Eric Clapton, to Lynard Skynard, to the Grateful Dead. We also usually play a few of our own songs we have written.
Bird Dog Jubilee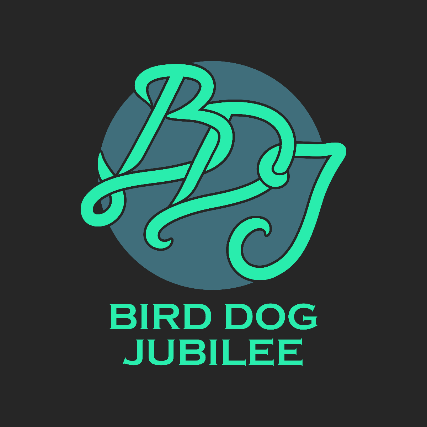 Bird Dog Jubilee is a rock-n-roll collection of instrumentalists that blur the lines between structured songs and improvisational jams. While their roots run deep in Atlanta, their act is building up steam throughout Southeastern venues and festivals. Their chutzpah is epitomized by their ability to seamlessly meld tunes while encouraging impromptu collaborations with fellow musicians live on stage.
Each member has an eclectic set of influences in which they draw inspiration from, but they can always agree on The Band, Phish, or My Morning Jacket while on the road. The synergy of each member's experience culminates live on stage providing a unique take each time you attend a performance.
Fresh off recording their debut 3-song EP at Prana Studios just outside the Atlanta City Limits, BDJ is ready to let it ring out and jam with you at their next show. Whether they are blending old ballads, or hashing out new grooves, this is act is always a sight to see at their crux. You gotta get up to get down and we are looking forward to seeing you there. BDJ abides.