Travers Brothership w/ Vintage Pistol
August 7, 2019
9:00 pm
CDT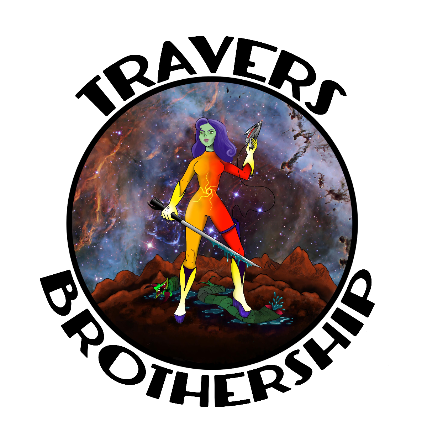 $10.00
Travers Brothership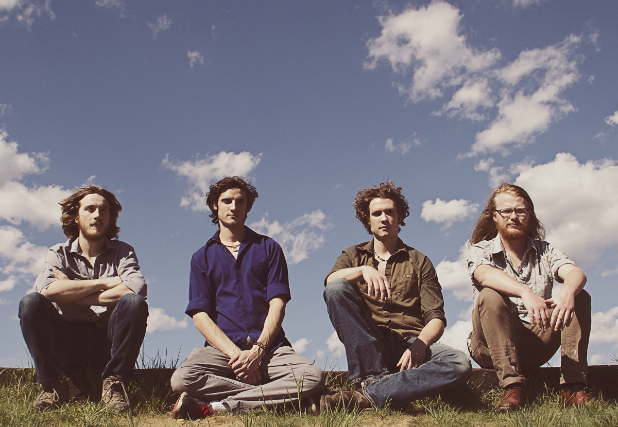 "Travers Brothership, is captivating audiences across the US." – Relix Magazine
Songwriters. Singers. Multi-instrumentalists. Brothers. At only 25, twins Eric Travers and Kyle Travers have been writing songs and stunning live audiences for well over half their lifetime. Presenting a soulful, bluesy, taste of rock n' roll spun in psychedelic jam, Travers Brothership; also including singer/bassist/songwriter, Josh Clark, and keyboardist/songwriter/percussionist, Ian McIsaac, create a fierce and balanced team, strengthened by the 12 years they've spent together on and off the road.
The band first met in 2007 on a school bus in the Blue Ridge Mountains of Western North Carolina. Soon after the twins were invited by Josh and Ian to get off at their bus stop for a jam in a garage, little did they know this was history in the making. After numerous jams and a few lessons from Eric and Kyle's father (and veteran touring musician) "Hurricane" Bob Travers, Travers Brothership was formed in 2012.
With over 400+ shows across the United States and Europe under their belts, the band has become a well oiled machine, performing alongside acts such as; Gov't Mule, Taj Mahal, Moe., Kyle Hollingsworth Band, Blues Traveler, Charles Bradley, Leftover Salmon,The Marcus King Band, Dr. John, and many more.
Travers Brothership are consummate musicians and live music aficionados with a deep understanding of their preferred genres. Utilizing the band's unmatched live energy, they create a concert atmosphere that transforms an audience into a community and their enthusiasm, gusto, and talents carry the day. In 2018 Travers Brothership brought their instrumental prowess and tasteful songwriting to Echo Mountain Recording Studios in their hometown of Asheville, NC, where they recorded their latest album "Let The World Decide" adding to their already abundant catalog and setting a new bar for the band musically.
Vintage Pistol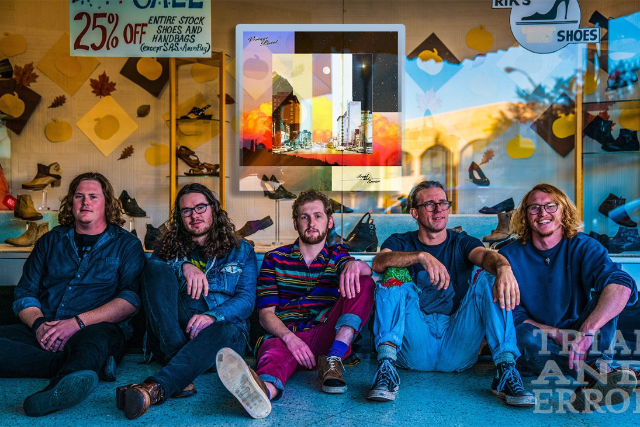 Imagine if The Allman Brothers went on a psychedelic induced magic carpet ride with White Denim and all of it was being narrated by The East Nashville Bulldog himself, Todd Snider. That's Vintage Pistol, a 5 Piece rock n roll jam band based out of Fayetteville, AR. These exploratory road dogs tour coast to coast , claiming new cities as a second home base.
Comprised of a HEAVY rhythm section, encompassing guitar work, and well crafted songwriting- Vintage Pistol takes pride in compositions, musical intent and the creative stamina to project an energetic "all out" tight live performance to allow concert goers a chance to leave the bullshit behind and go into the world with the need to inspire others.
Vintage Pistol is set to release its debut album "Trial and Error" March 2019. The group will be extensively touring the US featuring supporting dates with Andy Fraso and The U.N., and Tyler Childers .The band has also previously played alongside the likes of Devon Allman (Allman Betts Band), Big Something, CBDB, Consider The Source, Kalu and The Electric Joint, and plenty more. Be sure to catch them on the road during festival season with slots at Backwoods Music Festival, FloydFest, Moonshiners Ball, Kickin' It On The Creek, and more TBA!