Adventures Through Space and Time
Minnesota
November 29, 2018
9:00 pm
CST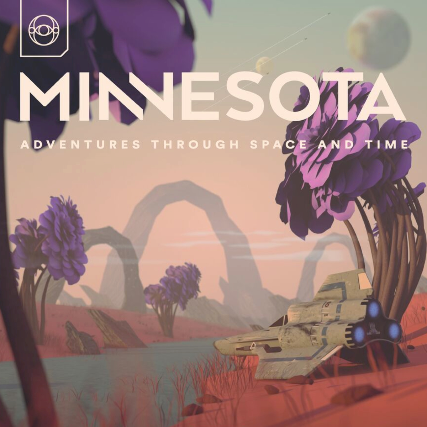 $17.00 - $20.00
Minnesota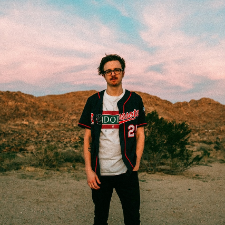 Christian Bauhofer, known by his fans as his party-crushing alter ego Minnesota, is one of the most innovative and proficient electronic producers to come out of the West Coast bass music movement. His sound breaks away from the various subgenres of EDM but holds onto origins of dubstep and hip-hop, creating a truly authentic experience for his audience. Early on in his career Minnesota said, "My goal is to make bass heavy dubstep/glitch-hop music that'll get you dancing, but it is not the same old three note transformer step… I try to focus more on the melodic side of dubstep, and hopefully, make quality songwriting a more relevant factor in the genre." For the past four years Minnesota has followed through on his word and designed smooth, melodic, uplifting sounds, which fans have celebrated nationwide.
So far in his career, Minnesota has traveled to over 50 cities and performed at nearly every major festival nationwide. Last year he headlined his first two tours, and performed with the likes of STS9, Big Gigantic, MiMOSA and Gramatik. His music has been lauded by the likes of Bassnectar, Adventure Club, Paper Diamond and many others in his genre. Discussing Minnesota's track "Push It," Bassnectar once commented, "[It's] quickly becoming a staple in my sets," and "perfect for when I need a track that is epic and churning but also melodically hyped." The support of Minnesota's management team, agency, and some of the world's greatest artists can only attribute to his hunger for more time spent on the road and in the studio. To those that haven't had the opportunity to see Minnesota perform, make sure to be on the lookout for the next time he rolls into your city. To put it lightly, Minnesota is a name to watch.
Charles the First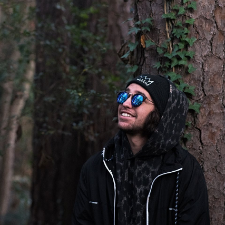 Fusing his organic hip hop roots with lush and experimental electronic composition, CharlestheFirst has developed a danceable style steeped in dreaminess and pyschedelia. Born in 1996 in the Sierra Nevada mountains, Charles has been heavily influenced by nature and the adventure that coincides with it.
Pigeon Hole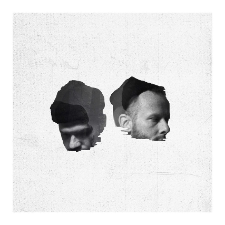 Vancouver Island duo Pigeon Hole first forged their name in the underground hip hop culture of the mid-2000's. From there, the drive to experiment with new forms of production saw them splinter off from rap onto the fringes of the bass music scene. True to their roots, Pigeon Hole's sound leans heavily on nostalgic reference to their early hip hop influences; establishing themselves at the forefront of Canada's Bass music scene with their new approach to the genre.

Pigeon Hole (Lee Napthine and Colin McCue) got their start as members of west coast hip hop collective Sweatshop Union. Years on the road led into the summer of 2011, where the group toured the bass music festivals, and were exposed to a new array of genres and sounds. The decision was made to cut ties with Sweatshop Union and head back into the studio to redefine themselves excited by the many forms of electronic music they had been inspired by. The 2013 LP 'Chimp Blood', on Urbnet Records, was Pigeon Hole's first dip into electronica and played to their strengths as lyricists and performers. The albums anthemic singles, 'Champion' and 'Higher State', brought a refreshing voice to the rap world, and introduced a group in the infant stages of discovering it's new sound.

Recently, a series of quality singles and EP's on home-base label Sleeveless Records saw Pigeon Hole pick up where they left off with their brand of broken hip hop bass tunes, and dabble in the newly coined 'Halftime' Drum & Bass sub-sect. The 2017 sticky-analog single 'Headnod' on Saturate Records, and the G-funk inspired '6 AM' on Gravitas, got international playlist support from DJ's and were rinsed throughout the summer. Pigeon Hole fuelled momentum by touring North American festivals, highlighted by prime time slot performances at Shambhala, SXSW, and Burning Man's Camp Questionmark Stage.

Pigeon Hole won't stop there. They begin the new year at the front of the pack in an emerging bass music landscape. One in which they have secured a position as both pioneers of the past and innovators of an ever more promising future.