DirtyGirl & Aquaducks w/ The Talismen
June 23, 2018
9:00 pm
CDT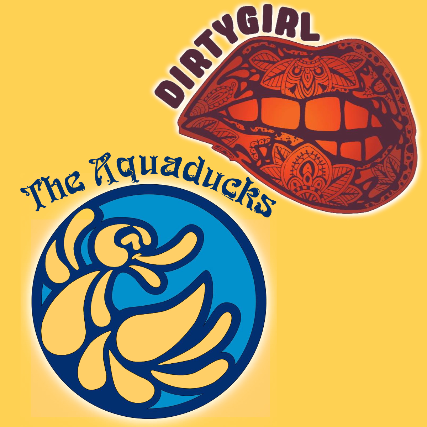 $7.00
DirtyGirl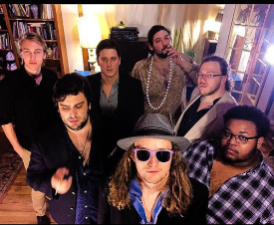 DirtyGirl is an original 7 piece band from Birmingham, Alabama. There is only one way to contain the genre of DirtyGirl... PowerFunk. Formed in 2014 by original members Chase Graham, Will Smith, and James Daniel. As the musical fusion ensued, the 3 decided that a band needed to be formed. The three began playing small venues and open mics across the city. As DirtyGirl slowly made a name for themselves in the underground market, they began expanding their lineup. After multiple names, and multiple different band members. DirtyGirl was established as a 7 piece line up, consisting of Willy " The Reverend" Smith singing lead vocals and playing harmonica, Chase "Teddy" Graham on guitar, James " Boudreaux IV" Daniel on bass guitar, Jake "Mad Sax" Madonia on Saxophone, Eric Rick "James Norman" on trombone, Reid "Built for comfort, not for speed" Fincher on keyboard, and Drew " The Funk Commander" Alexander on Drums.
The Aquaducks
Cavanaugh Mims – Vocals/Keys
Zach Sheffler – Guitar
Andrew Fleming - Drums
Thomas Baxter -Guitar
Aaron Veneziano- Bass
Paul Violante - Sax
Kevin Griffin - Trumpet
​
The Aquaducks have been making waves in and around Music City as a high octane funk and soul band with a live energy that is rarely matched. The Ducks' first two singles "Nightlife" and "Bill's Toupée" immediately caught the attention of local radio station Lighting 100, and have continued to receive regular air play. Described by Brooklyn, NY blog Pancakes and Whiskey as "Dripping with enough funk to fill several swimming pools," The Aquaducks have created a new sound with influences ranging from Earth Wind & Fire and Stevie Wonder to Lettuce and James Brown.

The Fall of 2016 has seen The Aquaducks' song "What's Goodington" featured the movie trailer for "Baked in Brooklyn" as well as the release of their debut full length live album "Live at the Beast." Fans new and old are now able to experience the high energy show that has critics calling them "probably one of the best duck-themed funk bands of all time." In the meantime, if The Aquaducks are playing in your town, put on some dancing shoes and go see one of the best live bands that Nashville has to offer.
The Talismen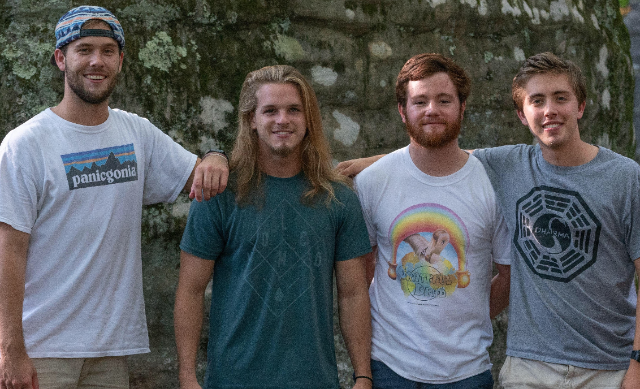 The Talismen were formed in 2015 in Montgomery, Alabama. These talented musicians have been learning and growing as they entertain audiences from Dothan to Birmingham and all points inbetween. With a combination of energy and sophistication beyond their years, The Talismen put on a show containing soulful and funk-filled originals along with some music of their favorite artists like Widespread Panic, Phish The Dirty Guv'nahs and moe. The band continues to expand their catalog of fan favorites and entertain audiences throughout the area. Come see a show by The Talismen and enjoy the ever-evolving talent of the local Montgomery music scene.
Jack Anderson - Guitars/Bass/Vocals
Jack Bennett - Guitars/Vocals
George Norrell - Drums/Vocals
Camp Spain - Guitars/Vocals
Jack Wagstaff - Keyboards/Horns/Vocals