Call It Home Tour featuring
The California Honeydrops
April 28, 2018
9:00 pm
CDT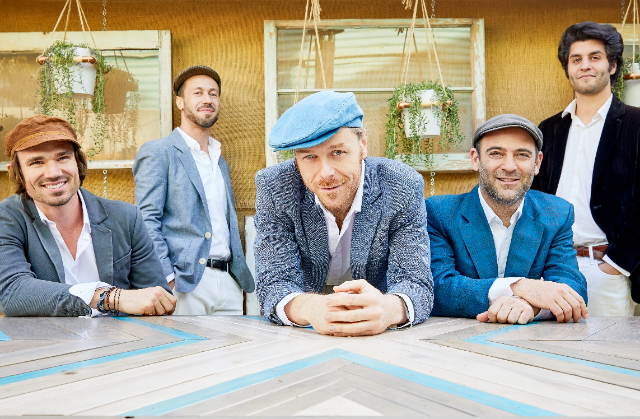 $12.00
The California Honeydrops spring into 2018 with the Call It Home Tour to promote the release of a new double album, Call It Home: Vol. 1 & 2.
The California Honey Drops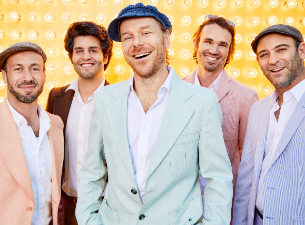 The California Honeydrops have a reputation as being among the most exciting and dynamic live bands on the planet. With unrelenting energy and a near-encyclopedic knowledge of musical styles, genres and idioms, the Honeydrops have spent a decade playing everywhere from subway stations in their native Oakland, California to sold-out shows in theatres and at festivals all across the globe. In addition to their own non-stop touring, 2016 and 2017 saw them honored to support Bonnie Raitt on her extensive North American tour, following past support slots with such icons as B.B. King, Allen Toussaint, Buddy Guy and Dr. John. Whether in those high-profile performances or in more intimate venues where the band itself can leave the stage and get down on the dance floor, the California Honeydrops' shared vision and purpose remain: to make the audience dance and sing.
The band has come a long way since vocalist, guitarist, and trumpeter Lech Wierzynkski and drummer Ben Malament started busking in an Oakland subway station. With the additions of Johnny Bones on tenor sax and clarinet, Lorenzo Loera on keyboards and Beau Bradbury on bass, they've built a powerful full-band sound drawing on diverse musical influences from Bay Area R&B to funk, Southern soul, Delta blues and New Orleans second-line. All while staying true to the organic, street-level feel of their origins. More like parties than traditional concerts, their shows feature extensive off-stage jamming and crowd interaction. "The whole point is to erase the boundaries between the crowd and us," Wierzynski says. "We don't make setlists. We want requests. We want crowd involvement, to make people become a part of the whole thing by dancing along, singing, picking the songs and generally coming out of their shells."
The Aquaducks
Cavanaugh Mims – Vocals/Keys
Zach Sheffler – Guitar
Andrew Fleming - Drums
Thomas Baxter -Guitar
Aaron Veneziano- Bass
Paul Violante - Sax
Kevin Griffin - Trumpet
​
The Aquaducks have been making waves in and around Music City as a high octane funk and soul band with a live energy that is rarely matched. The Ducks' first two singles "Nightlife" and "Bill's Toupée" immediately caught the attention of local radio station Lighting 100, and have continued to receive regular air play. Described by Brooklyn, NY blog Pancakes and Whiskey as "Dripping with enough funk to fill several swimming pools," The Aquaducks have created a new sound with influences ranging from Earth Wind & Fire and Stevie Wonder to Lettuce and James Brown.

The Fall of 2016 has seen The Aquaducks' song "What's Goodington" featured the movie trailer for "Baked in Brooklyn" as well as the release of their debut full length live album "Live at the Beast." Fans new and old are now able to experience the high energy show that has critics calling them "probably one of the best duck-themed funk bands of all time." In the meantime, if The Aquaducks are playing in your town, put on some dancing shoes and go see one of the best live bands that Nashville has to offer.