Ceremony Tour
Black Tiger Sex Machine
March 30, 2018
9:00 pm
CDT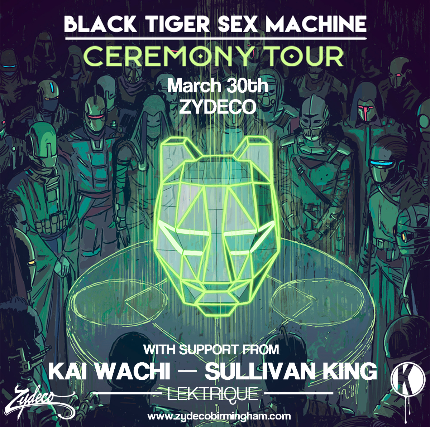 $20.00
Black Tiger Sex Machine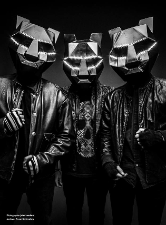 The Canadian trio Black Tiger Sex Machine are known for their explosive blend of heavy electro and bass. Their show is a unique experience that strikes the perfect balance between a live performance and a DJ set. Their Tiger helmets and apocalyptic world have attracted legions of faithful followers.
BTSM were already globe-trotting artists before their rise to stardom, which began in 2015 with their first string of shows in the United States that had them quickly playing on the biggest stages at some of the most popular festivals in the world including Electric Forest, Lollapalooza, TomorrowWorld, Decadence, Electric Zoo and Escape from Wonderland.
Black Tiger Sex Machine didn't stop there, instead continuing with their success and building on the strong foundation that had been solidified through their live sets and ground-breaking music. In 2016, they released their debut album Welcome To Our Church, which The Huffington Post hailed as "one of the best electronic albums of the year." They've since gone on two successful headlining tours across North America and received notable festival bookings for 2017 including a highly anticipated return to Electric Forest, as well as first appearances at EDC Las Vegas, Lollapalooza Paris, Paradiso, Shambhala and more. They're now hard at work on a second album set to appear at the beginning of 2018.
BTSM also run Kannibalen Records, which has quickly become one of the top independent labels in dance music. Through Kannibalen, they've shaped the careers of breakthrough artists like Snails, Apashe, Kai Wachi, Dabin, and more. Kannibalen Records has been recognized worldwide through major publication partnerships with adidas, HBO, MTV, UFC, Microsoft and Budweiser.
Kai Wachi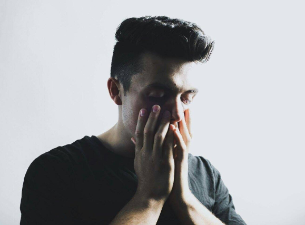 Since his first release in June 2012, Kai Wachi has been on an upward trajectory, thrilling electronic music listeners with his hypnotic sonic textures and ear-shattering basses. Never one to stay in one lane for too long, or to stick to one sound, the 22-year-old has mashed genres and crossed boundaries, and in the process gained thousands of fans among the dubstep, electro and trap lovers.

Hailing from Boise Idaho, Kai is a core member of the Kannibalen Records family alongside the likes of Black Tiger Sex Machine, Apashe, and Snails. Right when he started, Kai showcased his prodigious talent, with a slew of EPs and remixes that made him gain support from the likes of Borgore, UZ, Dirtyphonics, Bro Safari, Ookay and more.

Kai's progression has been nothing short of stellar, moving from a totally unknown act to one of the industry's most promising producers. His 2016 year was a hallmark one, with his single Ri$e, the $kull Team EP and the follow-up DEMONS all becoming audience favorites that were supported by the likes of Excision and Bassnectar. To kick off 2017, he supported BTSM on their Music Is Our Religion Tour , a 27-date trek across the United States.

In spring 2017, the native of Boise joined the Circle Talent Agency. The future is bright for this young producer with such a unique talent; be sure to catch Kai Wachi at a festival near you.
Sullivan King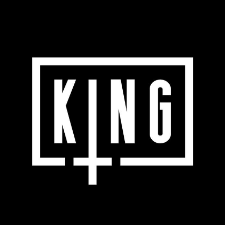 Lektrique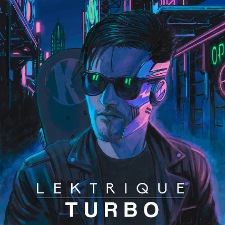 Lektrique, aka Vincent Sergeant, is a 25-year old electronic music producer from Belgium. He started DJing local parties at 15 and quickly fell in love with the European electro scene. In 2011, he relocated to Montreal, Canada where he linked up with at-the-time fledgling imprint Kannibalen Records. He first caught the attention of EDM fans in 2012, when "Jesus Christ", his collaboration with label-mate Apashe, blew up on the Beatport Electro-House chart. Since then he's released several well-received EPs and singles on Kannibalen Records. "Atomic", co-produced with Australian artist Seek N Destroy, was a mainstay in 2014 electro sets worldwide.

Lektrique is also the host of the Kannibalen Radio Podcast, a bi-weekly mix series which has amassed a loyal following. Lektrique regularly premiers unreleased tracks by well-known and undiscovered electronic music producers. Lektrique has thus gained a well-earned reputation not only as an excellent producer, but also as a tastemaker with an ear for ground-breaking original sounds.