Winter Tour 2018
Perpetual Groove w/ Captain Midnight Band
February 24, 2018
9:30 pm
CST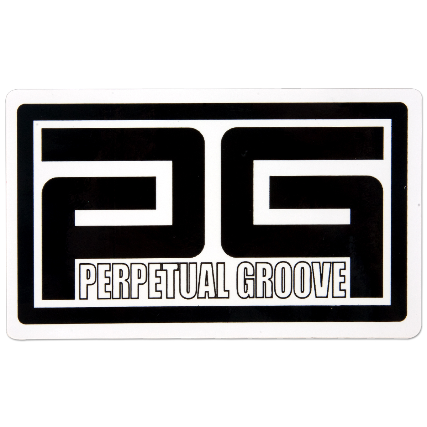 $20.00
Perpetual Groove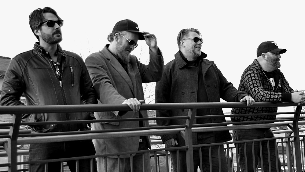 Based in Athens, GA, Perpetual Groove is a long time well established touring act with an enthusiastic fan base and international critical acclaim. PGroove's music has been described by their fans as anthemic arena rock. Their large catalog of original music offers something for everyone. The addition of an intense, retina burning, intelligent light show creates an atmosphere unlike any other, assuring fans they'll get a highly polished, yet different show each night.
After a two year hiatus, Perpetual Groove is back.
Vocals, Guitar / Brock Butler
Keyboards, Vocals / Matthew McDonald
Bass, Vocals / Adam Perry
Drums / Albert Suttle
The Captain Midnight Band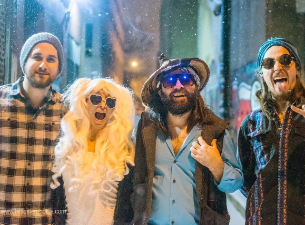 The Captain Midnight Band plays "Waterbed Rock & Roll", a unique hybrid of Classic Rock, Jam, R&B, and blue poetry.

The Captain Midnight Band creates "Water Bed Rock & Roll" for the mind, booty, and soul. Crunchy Rock Guitar, Soaring Vocal Harmonies, and thick R&B grooves create a sonic landscape for the band's suggestive, Sci-Fi imagery and improvisational interplay.

Formed in New Orleans in 2002, The Captain Midnight Band stays true to the Crescent City's celebratory heritage, turning every show into a sweating, throbbing event, interspersed with humor, eroticism, and inspired jams.

Flattering comparisons to genre-defying acts such as P-Funk, Frank Zappa, and Ween are evident in the relationship between band and audience. Striking visuals and an ever-changing set list keep fans coming back for more.

Midnight's style has infiltrated a variety of musical realms. Bob Weir, moe., Merl Saunders, Dumpstaphunk, Galactic, Cornmeal, Sharon Jones & The Dap Kings, Cypress Hill, Jimmy Herring Band, Dark Star Orchestra, Emmitt-Nershi Band, New Mastersounds, and The 2 Live Crew are just a few musical entities Midnight has either shared the stage or bills with.

Major influences include The Grateful Dead, Steely Dan, Funkadelic, George Lucas, KISS, Boz Scaggs, Little Feat, Joe Walsh, Frank Zappa, Joni Mitchell, Todd Rundgren, and Richard Pryor.