Hannah Wicklund & The Steppin Stones and The High Divers
March 8, 2018
8:30 pm
CST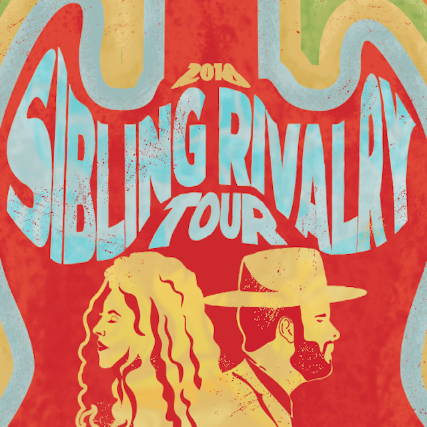 The Sibling Rivalry Tour feat.
$15.00
Hannah Wicklund & The Steppin Stones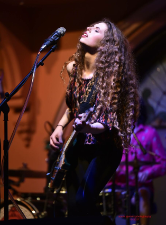 Hannah Wicklund & The Steppin Stones
"If Stevie Ray Vaughan and Slash had a love child, and that love child and Janis Joplin had a love child, it would be Hannah Wicklund."
Hannah Wicklund and The Steppin Stones is an American rock 'n' roll band from Hilton Head Island, South Carolina. Wicklund formed The Steppin Stones at the age of nine. While most were accomplishing third grade reading lists, Wicklund was forming a rock 'n' roll band. Playing over 1,500 shows, sharing stages with acts including Kansas, Jefferson Starship, Outlaws, St Paul and The Broken Bones, Jimmy Herring, Rusted Root, Jason Isbell before legal drinking age, Wicklund and The Steppin Stones have evolved over a decade.
"That desire and commitment to the instrument really shows in her playing, but Wicklund is not simply a shredder or a tonal colorist —though she certainly has chops and can go for some buzzy and less-than-organic sounds. What's impressive to me is how she uses her custom Tom Anderson guitar and Orange half-stack to drive the emotional context of her songs with a combination of spiky rhythms, slow lines, fast runs, and cagey riffs. It all adds up to a thrilling ride", Michael Molenda of Guitar Player Magazine.
Now in Nashville, Tennessee, Wicklund, guitarist, pianist, singer and songwriter is accompanied on stage by bass and drums. Wicklund's signature curls flying through the air transport back to the time of the first female rock star, Janis Joplin. Capturing the old soul of a new generation, Wicklund's singing voice and guitar playing have earned her comparisons to blues/soul musician Susan Tedeschi.
With the band's musical influences from Jimi Hendrix, Fleetwood Mac, Tom Petty & the Heartbreakers and Jeff Beck, Wicklund's classic rock look get fans listening, but her guitar skills keep them wanting more.
"I remember the first time I saw Nirvana in 1990 in a small club in Jax Beach with a handful of long hairs and shoe gazers. I will never forget that night, but I was more blown away tonight by Hannah than by Kurt. She is a monster talent and her trio is cool as shit. Tonight was one of those once in a life time moments when you catch a superstar on the way up. Please support her so everyone else who plays guitar can retire," said Josh Talbot, Nashville native.
Following the drop of their single, "Bomb Through The Breeze" on October 13, Hannah Wicklund and The Steppin Stones kicked off their inaugural European tour on October 26, 2017 in Hamburg, Germany. The band will finish the year out with a string of shows opening for The Marshall Tucker Band. In January 2018, Hannah Wicklund & The Steppin Stones will release their self-titled album, produced by Sadler Vaden of Jason Isbell and the 400 Unit, and kick off of "The Sibling Rivalry" tour with The High Divers (fronted by Hannah's brother, Luke Mitchell).
The High Divers
The High Divers(Charleston, SC) Bio
"We all moved to Charleston (SC) on the same day, and there was nothing else in our minds but forming a kick ass touring rock band", says frontman, Luke Mitchell. With some extensive tours under their belts, as well as some opening slots for notable acts such as Nathaniel Rateliff & The Nightsweats, Delta Spirit, Shovels & Rope and Drivin N Cryin; The High Divers are steadily becoming exactly what they'd envisioned since day one.
After a horrific crash in June—in which a semi truck hit and flipped their tour van, injuring all band members and crew—caused an unexpected delay, Charleston's The High Divers will at long last release Chicora, their follow-up to 2015's Riverlust, onMarch 2, 2018 via True Blue Records.
Chicora takes its name from the Charleston neighborhood the band calls home, and it's fitting, given they did all the recording in their living room. And although the album was already finished before the van accident, it also serves as a reminder of the community that rallied around the band in its time of need.
The band played over 50 shows just a month after their crash, and The High Divers will be hitting the road again in January, with an extra taste of home with them this time around: they'll be joined by Mitchell's sister and her band, Hannah Wicklund & The Steppin' Stones, on the aptly named Sibling Rivalry Tour. Chicora will be released on March 2, 2018 on True Blue Records.