Clownvis Presley w/ J.T.S.
October 25, 2017
8:30 pm
CDT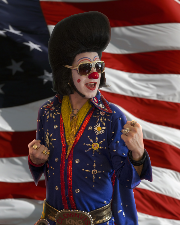 $12.00
Clownvis Presley
Hailing from the glamorous streets of Hollywood CA Clownvis Presley has accomplished more in the past few years than most entertainers achieve in their whole careers. In addition to hosting his own monthly variety show and MCing countless events his charisma quick wit and superior singing voice have earned him opening slots on quite a few high-profile shows. He has toured extensively and performed with superstars such as Little Richard Neil Hamburger the Dresden Dolls Jewel and The Goo Goo Dolls to name a few -- all of which has earned him the title "King of Clowns." Thanks to a controversial appearance on NBC's America's Got Talent Clownvis is now familiar to millions of people around the planet. His phenomenal audition must be seen to be believed (maybe even more than once). Clownvis also made a hilarious appearance on BET's Judge Karen's Court in 2010. The King of Clowns is a staple of the current Los Angeles comedy and music scene. Much more than just a party clown this showman does it all. In addition to hosting music awards festivals fundraisers and burlesque revues Clownvis is also a good guy donating his talents to charity events and non-profit organizations.
J.T.S.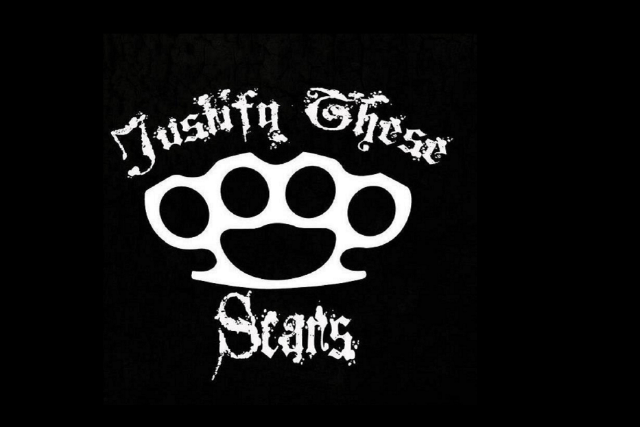 Justify These Scars are one of the most successful punk bands in Birmingham, Al. The band currently receives air play on XM-Sirius Radio and hundreds of stations around the globe. Like most punk bands, J.T.S. formed in the basement of the lead singer (Mike "Frog"
Ray) back in 2007. J.T.S. has gone on to do several regional
and east coast tours. They have shared the stage with the likes of The
Misfits, Agnostic Front, Murphys Law, Unkown Hinson, Helmet, Michale
Graves, Dax Riggs, Marky Ramone, Whole Wheat Bread, Joe Buck/Hank
3, Deadbolt, The Murder Junkies, Maylene,Dr. Chuds X-Ward, and The Sons Of Disaster just to name a few. The band currently has 1 E.P. and 2 more CD's under their belt. Furthermore, J.T.S. has recorded a track called - "Swamp Ass" with former
Danzig/Samhain bassist Eeri Von. Justify These Scars has built a
large following in the area through hard work, tireless
promotion via social and print media, and old school D.I.Y.
philosophy. The are on F.I.H. records and are
getting ready to release there debut CD for the label. This album will
receive world wide distribution.The bottom line is, J.T.S. puts on a great show and bring a brand of punk music that all can enjoy.