The Morphed Tour feat.
Space Jesus w/ Esseks, Digital Ethos, and EazyBaked
October 5, 2017
8:30 pm
CDT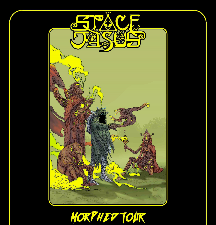 $12.00 - $15.00
Space Jesus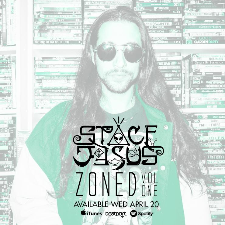 Space Jesus aka Jasha Tull is a Brooklyn, NY based electronic music producer. Born and raised in New Jersey, Jasha's firm roots in hip-hop are apparent in most of his productions. With a focus on bass-line synthesis, commanding beats and futuristic feels, Jasha injects his signature sound on every sub-genre he graces.

With a reputation for his dynamic live performances, Space Jesus recently completed a national tour supporting Break Science. He's also been handpicked to support Tipper, Big Gigantic, Zeds Dead, Die Antwoord, Rusko, Shpongle, Infected Mushroom and Feed Me, to name a few. Additionally, he's been granted prime spots at festivals such as Mysteryland USA, (Bethel Woods, NY,) TomorrowWorld, (Atlanta, GA,) Shambhala, (Salmo, BC,) and 710 Cup (Denver, CO,). Mysteryland USA even chose him as a top Emerging Artist and featured him in their Official Mysteryland USA Aftermovie.

Space Jesus' next full-length album titled Close Encounters will be released Fall 2015 via Brooklyn-label Smokers Cough. This highly anticipated album, arguably his grittiest, most mind bending work to date, blends heavy hip-hop influences with a distinct psychedelic flare. Close Encounters takes listeners on an intense journey through intergalactic gangster truths and crunchy bass textures.

Jasha's other projects include Schlang with fellow producer Rob Uslan (Supersillyus) and #$ (Hash Money) with New Jersey rapper and long time friend GDP.
Esseks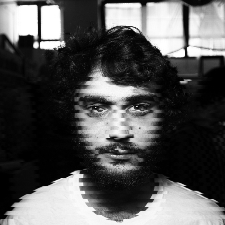 Esseks (Sam Eckstein) is a Brooklyn based producer and visual artist. His music ranges all the bass-centric genres with a focus on the off-kilter. The diverse elements of his music are tied together with Esseks' subtle but instantly recognizable sound. It is dark but in a playful sense. Cartoon Villain music you could say. He has built up a large catalog of music since his first release in 2012 and put out releases with Wakaan (AZ), Gravitas Recordings (TX), Foundations Recordings (CA), and Smokers Cough (NY) along with a number of self releases and collaborations with artists like Yheti, Space Jesus, GDP.
Digital Ethos
EazyBaked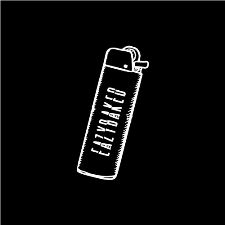 While paying respects to all music genres, EAZYBAKED strives to take music in a fresh direction - rich basslines and eclectic arrangements take beats out of the box and immerse listeners in an unmatched audio experience.