Magic City Blues Society Presents:
Selwyn Birchwood w/ Sam Frazier Jr. & the SBG's
August 19, 2017
8:30 pm
CDT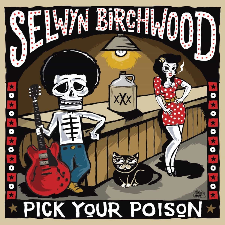 $12.00 - $25.00
Selwyn Birchwood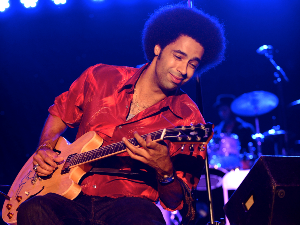 "A powerhouse player and emotive performer…his band, his material and both his skilled guitaring and soulful vocals are the essence of fully-formed. Birchwood is a major player. Highly recommended."
--Rolling Stone

"Selwyn Birchwood is an indelibly modern and original next-generation bluesman; his tough vocals, guitar and lap steel touch on classic Chicago blues, Southern soul and boogie." --Washington Post

"Watch out for Selwyn Birchwood…a genius revelation and a pleasure. Roaring Fender Strat and down-south lap steel guitar." --Blues Matters
With his fiery guitar and lap steel playing, his trailblazing, instantly memorable songs and gritty, unvarnished vocals, Selwyn Birchwood is among the most extraordinary young stars in the blues. His deep familiarity with blues tradition allows him to bust the genre wide open, adding new sounds, colors and textures, all delivered with a revival tent preacher's fervor and a natural storyteller's charisma. Since the 2014 release of his Alligator Records debut, Don't Call No Ambulance, Birchwood's meteoric rise from playing small Florida clubs to headlining international festival stages is nothing short of phenomenal, as he continues to set the contemporary blues world on fire. The album received the Blues Music Award and Living Blues Critics' Award for Best Debut Album Of 2014, and he won the 2015 Blues Blast Rising Star Award. Selwyn and his band have crisscrossed the U.S. and Europe repeatedly, delivering unforgettable live performances. With his new album, Pick Your Poison, Birchwood, along with his band—saxophonist Regi Oliver, bassist Huff Wright and drummer Courtney "Big Love" Girlie—takes a major step forward, crafting visionary blues for a new generation of forward-looking fans.

Birchwood, who attacks his guitar and lap steel with searing intensity, wrote and produced all 13 songs on Pick Your Poison. His richly detailed, hard-hitting originals run the emotional gamut from the humorously personal "My Whiskey Loves My Ex" to the gospel-inflected "Even The Saved Need Saving" to the hard truths of the topical "Corporate Drone" and "Police State" to the existential choice of the title track. The cutting-edge songs are made all the more impactful by Birchwood's gruff vocals, his untamed musicianship and his band's seemingly telepathic accompaniment. "I write and sing what I know," says Birchwood, whose innovations are as expansive as his influences. "This album has a broad reach. It's for young, old and everyone in between."
Sam Frazier & the SBG's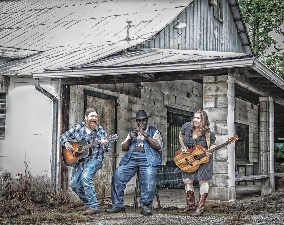 Sam Frazier, Jr. is a rare bluesman. He plays the harp like Sony Boy Williamson, sings the blues like Slim Harpo, and sings country like Charley Pride, or sings his own original soul music. His band is just as versatile. You are never sure what Sam and the band might play, but you can be sure it will be good. And YOU WILL be entertained!
*********************
The SBG's comprise of the well-known musicians Sam Gunderson who played guitar for Taylor Hicks and Sara Green of the Sunday Lovers. With Sam Frazier fronting with vocals and harmonica, Sam and Sarah add acoustic guitar and vocal harmonies. The sound is a modern take on old time country Blues.