Live & Listen
Backup Planet & The Heavy Pets
March 29, 2017
9:30 pm
CDT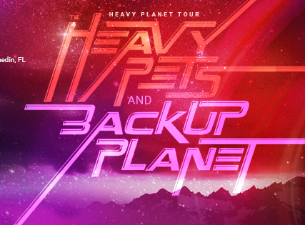 $10.00
Backup Planet
"Their sound draws from so much you've heard before—'70s rock and funk, high-energy improv, a touch of pop, a sliver of metal. But the members of this group mix and match those elements—with just a hint of modern tech to burnish a sturdy nucleus of retro-minded organ and guitar—in ways that never fail to astonish."
The Heavy Pets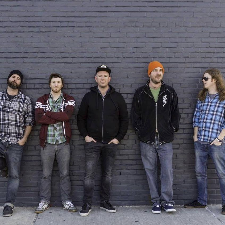 The Heavy Pets are an American rock band that blends rhythm & blues, jazz, funk, disco and reggae with rock & roll. Called "a living, breathing, force of nature" by Relix Magazine, The Pets are known for their soulful songcraft and powerhouse live performances. Having released 3 short EP's over the last two years the band will break ground this October on their first self-produced full-length release since their debut album.

"Nice big balls." – Dennis Cook, Jambase

The group became an instant Sirius radio sensation in 2007 with the release of their double-disc debut album, Whale, driven by hit tracks "Operation of Flight" and "Sleep." First embraced by the jam scene for their raw talent, their crossover sound that is showcased on their self-titled album, also dubbed a "Top 10 Album of 2010" by The Huffington Post, propelled them into the periphery of mainstream music. Returning to their acoustic roots on Swim Out Past the Sun (2011), THP's guitar duo set aside their electric axes for a more organic approach. The Heavy Pets followed up those polished efforts by releasing the Everywhere Sessions: Volume 1 EP, recorded live in the studio with accompanying videos of the three songs "Chew," "Help Me Help You" and "The Day the Sun Forgot to Rise."

The band continued to ceaselessly tour and record, releasing 3 EP's in two years: 2014's Two Horses, and 2015 releases Rags and Aces, and Stolen Smile. The Heavy Pets push into their 12th year together by returning their roots and will begin recording their first self produced full-length album since Whale in October of 2016.