Live & Listen Presents
The Werks w/ Earphorik & Ourse
April 27, 2017
8:30 pm
CDT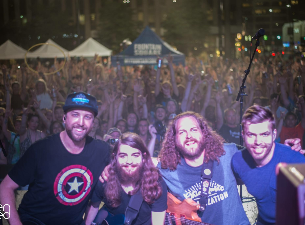 $13.00
The Werks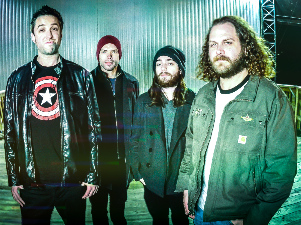 The Werks
Beloved Ohio jam rockers The Werks have responded to tragedy and transition by solidifying the strongest lineup in their decade of existence. They're ready to launch 2017 with an 8-week coast-to-coast run in support of this effort, their fifth full studio release entitled "Magic".
It all kicks off with a 2-Night Event in early February in Columbus, OH, the "Winter Werk Out Music and Arts Festival", which is a sister showcase to the band's 8th Annual Werk Out Festival, returning next August to Legends Valley in Thornville. Count on two big nights with hometown heroes The Werks plus a host of national rock and electronic acts.
Tour then heads to major cities in the Northeast like New York, Boston, Philadelphia and Washington, DC, before a swing through the South, including favorite stops in Asheville, Atlanta & Charleston. After that, they'll hit the Colorado ski resorts as well as Denver, where the band will host their first ever "Werk Out West Music & Arts festival" over 2 nights, featuring multiple shows with The Werks and many other acts.
They'll continue West through the Rockies with visits to Utah, Montana, and the Treefort Festival in Boise, before landing on the Pacific Coast and two weeks of shows throughout Washington, Oregon, and California. The tour then concludes with the band's debut visit to Phoenix.
Catch their sensational blend of rock and deep electronic funk beloved by fans across the musical spectrum, as The Werks visit a town near you with special guests like Cure for the Common, Moogatu, and many more to be announced soon.
Earphorik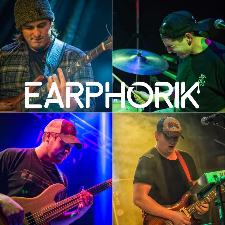 Earphorik is a progressive rock and funk styled jam band based out of Fort Wayne, IN. With clear influences from jam band greats including Umphrey's McGee, The Werks, and Widespread Panic the band quickly made headlines in the national jam scene and quickly picked up a dedicated following. The band was formed by Chris Treesh (guitar/vocals), Austin Robinson (guitar/vocals), Nolan Opper (bass), and Ryan Moreno (drums). Showcasing high-energy funk, vast genre ranges, and explosive peaks - Earphorik takes you to a whole new level of musical consciousness.

Formed in 2013 as a collaboration of several Fort Wayne area bands, Earphorik released their first album A Year From All Angles in August of 2014, available on all major listening platforms. The band followed up the album with the release of a live album recorded at Jake Cinninger's Boondock Studio in Niles, MI, which consisted of just one take bringing the magic of the live performance to life. It is being produced and mastered by Jake Cinninger and Jim Leep - a true one take analog experience! Available now on all major listening platforms.

Earphorik has made a national presence playing major cities across the nation with acts including Umphrey's Mcgee, moe., TAUK, the Main Squeeze, the Werks, the New Mastersounds, Any Frasco and the UN, Kung Fu, Pigeons Playing Ping Pong as well as featuring big name sit including Jake Cinninger (Umphrey's McGee), Beau Sasser (Kung Fu), Rob Chafin (The Werks), George Gekas (The Revivalists), Mike Greenfield (Lotus), Jesse Clayton (Fareed Haque), Holly Bowling, and Gerlach (Turbo Suit).

Along with these performance highlights, Earphorik has made waves in the festival cicruit with performances including Summer Camp Music Festival, Electric Forest, Hyperion Music Festival, SONIC BLOOM, Highberry Music Festival, Disc Jam, Mad Tea Party Jam, amongst a handful of other festivals around the nation. Be sure to catch Earphorik on the road and keep up with the latest news and updates at www.Earphorik.com
Ourse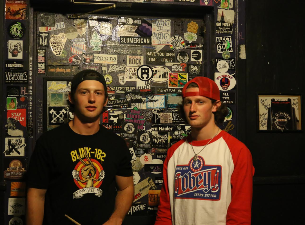 OUR$E takes electronica to a new level, blending human energy and digital precision that turns any event into an intense party. State of the art lights include high powered lasers, motion graphics LED walls, moving spots, brilliant color strobes and festival fog cannons to make this one of the most energetic acts to hit the southern scene. Brothers Jake and JT Carter pair EDM DJ with a live drummer for an experience both visceral and cerebral.