Presented by Reaction Presents
SUGAR: THE NU-METAL PARTY (DJ) with SOUL GLO (LIVE BAND)
September 23, 2023
10:30 pm
CDT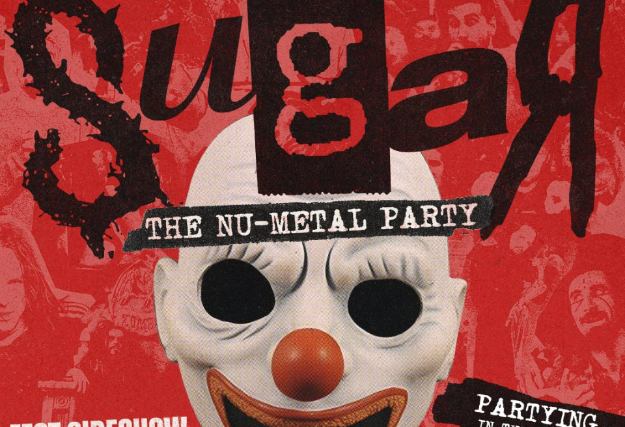 $15.00
📟 WAKE UP (WAKE UP)! 📟
IT'S TIME FOR A NU KIND OF 90'S / 00'S DJ NIGHT! 🤘
SOMETIMES WE JUST GOTTA BREAK STUFF, EVEN WHEN LIFE IS PEACHY! 🔪
THIS ONE'S FOR ALL THE PIMPS, THE FREAKS AND THE MAGGOTS
THAT ARE DREAMIN' TO CELEBRATE THE GOLDEN AGE OF NU METAL!
LET'S SHOVE IT (SHOVE IT, SHOVE IT) TO THE MUSIC OF KORN, SLIPKNOT, LINKIN PARK, DEFTONES, DISTURBED, LIMP BIZKIT, RAGE AGAINST THE MACHINE, SYSTEM OF A DOWN, ROB ZOMBIE, COAL CHAMBER, DROWNING POOL, GODSMACK, P.O.D., STATIC-X AND MORE!
JOIN US IN THE PIT AS WE PARTY IN THE NAME OF THE ORIGINAL FAMILY VALUES TOUR ERA AND THOSE CARRYING ITS TORCH! 🔥
GRAB YOUR LEASH…
PACK YOUR CHAINSAW (MF'N CHAINSAW)…
AND COME AND GET IT!
Soul Glo