Curren$y (Live Band) w/ Frank Luke
September 9, 2023
9:00 pm
CDT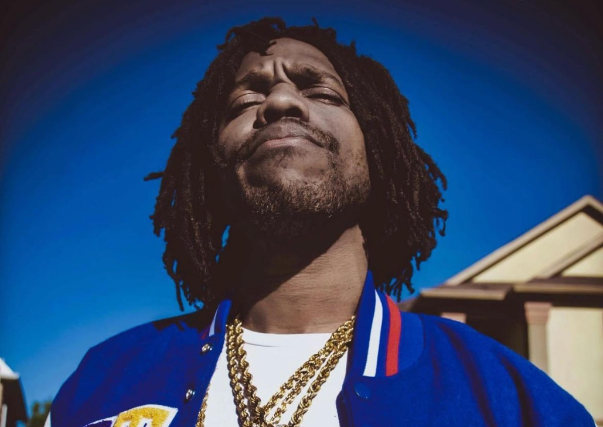 $45.00
Curren$y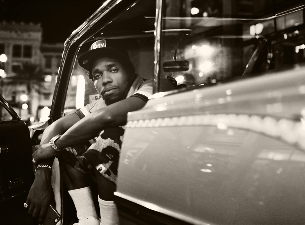 BCurren$y's career flight plan has not come without a few layovers along his burgeoning career. Initially signed to fellow New Orleans rapper C-Murder's Tru Records in 2001, Curren$y was brought over to Master P's New No Limit Records in 2002 after the founder was sentenced to jail. From 2004-2007, Curren$y enjoyed a stint on Cash Money Records as part of Lil Wayne's Young Money Entertainment before venturing out on his own, releasing a series of mixtapes and focusing on his Jet Life apparell and lifestyle brand.

In 2009, the effort paid off as Curren$y, in recognition of his talent and drive, was hand-picked to grace the cover of XXL's "Top 10 Freshman" issue amongst the likes of B.O.B, Kid Cudi, Wale and others.

Later that year, the now independent rapper released his debut album This Ain't No Mixtape and the follow-up Jet Files through Amalgam Digital.

In 2010, Curren$y released his Pilot Talk and Pilot Talk II albums through Roc-A-Fella Records co-founder Damon Dash's BluRoc Records distributed by Def Jam Recordings. The two mixtapes moved an unprecedented 40K and 30K sold units with minimal effort and has helped the talented lyricist generate over $750K in touring on his own.

Curren$y is now gearing up to release his fifth and sixth studio albums Muscle Car Chronicles and the anticipated Pilot Talk III. Fans eager for the new music can should keep an ear out for a new mixtape produced by infamous producer Alchemist (Eminem, Nas, Snoop Dogg, Ghostface Killah) entitled Covert Coup which will be available April 19th on iTunes, just in time for the 4/20 holiday. The release of the mixtape will coincide with a promo tour that begins that night in New Orleans.
Frank Luke