Diner: A Tribute to Widespread Panic
December 13, 2019
9:30 pm
CST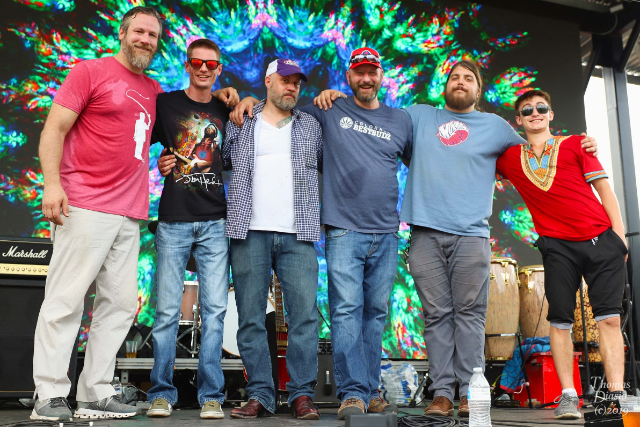 $5.00
This show will take place on our Pub stage.
Diner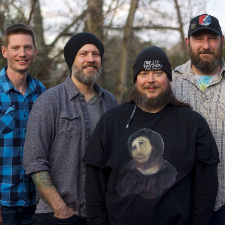 Diner was formed out of a group of Southern musicians' desire to "Gumbo up" a wide range of Southern Blues based musical styles. The band members Chuck(Space Wrangler, Royal and Toulouse) Daniel(Cool Beans, Brothers Belk, Rescue Dogs) Grover(Highly Kind) Clifford(Rescue Dogs) Eric(Avery Ellis Exhibit) have joined forces after years of individually learning the straight forward forms of traditional Blues, mixed with the complex, syncopated rhythms of New Orleans. Paying tribute to the ever growing "Jam band" genre, Diner continues to focus on honing these skills as a group, like the pioneers of the genre, Widespread Panic. One of the founding members, Charles "Chuck" Cleckler says, "We liked Widespread (Panic) songs and their taste in covers, and we want to do it in this large ensemble dynamic like they do. Like a symphony, when everyone takes it down to one or two players, then the whole group builds up together to a full tilt crescendo."

An homage to the band's ethos more than a tribute band, Diner embraces Widespread Panic's willingness to make anything their own to keep the audience's energy engaged, is just as much of a part of the performance as any instrument.

Combining the diverse influences of each band member, Eric McGinty (Led Zeppelin, Michael Hedges), Danial Belk (Steely Dan, Umphrey's McGee), Charles Cleckler (Jeff Beck, Paco De Lucia), Clifford Smith (Steve Gadd, David Garibaldi), and Chris Groves (Frank Zappa, Herbie Hancock, and Steve Gadd), Diner focuses on mixing styles into the tradition of "all groove for one" bands like Widespread Panic, the Grateful Dead, and all other styles of Southern Rock.