American Freak Show Tour
Bear Grillz w/ PhaseOne, Dirt Monkey, and Kompany
November 14, 2017
9:00 pm
CST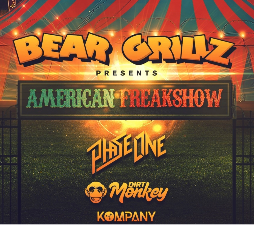 $12.00
Bear Grillz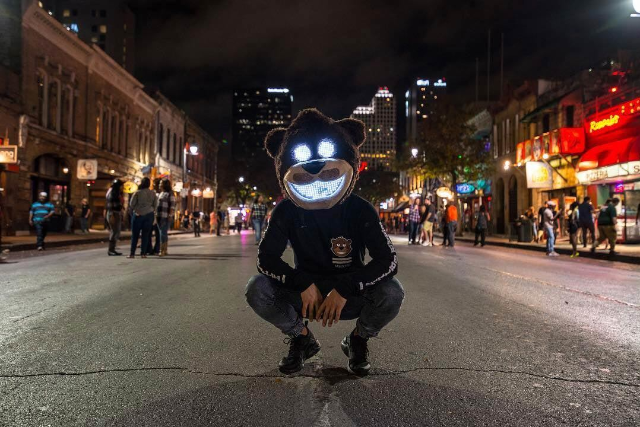 PhaseOne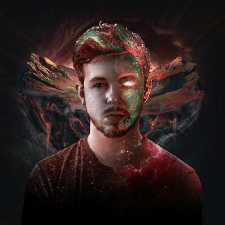 With 3 consecutive Beatport number 1s, millions of Soundcloud & YouTube plays, collaborations & remixes for Excision, Virtual Riot, Megalodon, Northlane, In Hearts Wake, plus many more under his belt, few can deny that PhaseOne is one of the most consistent and significant talents to emerge from the Australian Music scene in the last few years, turning heads with his distinct sound combining a unique blend of hard hitting Electronic Bass Music with a Hardcore/Metal fusion.
PhaseOne was signed to Datsik's label 'Firepower Records', notable releases include two chart topping original EP's; 'Touching The Stars' and 'Matter Of Time', also hit singles 'UFO' and sequel track 'Area 51' both held down the #1 spot on Beatport for weeks on end. This Year PhaseOne announced his exclusive signing with LA Based label 'Disciple' where he released his 3rd EP "Origins'.
He has toured USA, Canada, Europe, Australia and the Asia Pacific Region extensively with some of the biggest names in the industry. His music gaining DJ support from acts such as Skrillex, Datsik, Excision to name a few.
This young music producer is one to look out for in 2017.
Dirt Monkey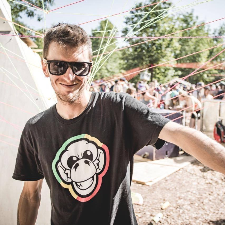 Dirt Monkey, aka Patrick Megeath, has carved his uplifting, bouncy, and unique sounds within the Denver, Colorado dubstep scene and has gained international acknowledgement with his punchy and playful sound design. His tracks have gained support and captivated audiences via many pioneers, such as: Skream, Benga, Rusko, Datsik, Excision, A-Trak, Virtual Riot, Anna Lunoe, Annie Nightingale (BBC Radio 1), Downlink, Ganga White Night, and Protohype. Dirt Monkey's Remix of Rusko's "Woo Boost" has recently hit the world by storm, was released on Subcarbon Records, and to top it all off, is supported by the don himself, Rusko. Although this eclectic music junky enjoys a wide-variety of music, he has gravitated towards the trippy, crisp sounds of IDM and the wonky, high-energy sounds of old school dubstep and strives to fuse the two together.

He has worked with a wide-variety of artists including: DMVU, Space Jesus, Illenium, Party Wave, Run DMT, AMP Live, and Jantsen. Dirt Monkey has performed at a countless number of breathtaking venues, including Red Rocks Amphitheatre, clubs in France, and Beta Nightclub in Denver, CO (where he has held a residency for the last 5 years). Also, for the past four years, he established and ran the record label, Kairos Audio, with the help of co-founder, Jantsen.

In the future, expect this virtuoso to continue carving a niche that does not exist yet in the music scene and stay on the look out for a 5-song EP coming out in Spring 2017 on one of the most reputable labels in the world. Although, Dirt Monkey is extremely versatile to say the least, his true wobbly greatness will continue a movement within clubs, both boutique and world-class venues, and the colorful festival scene.
Kompany